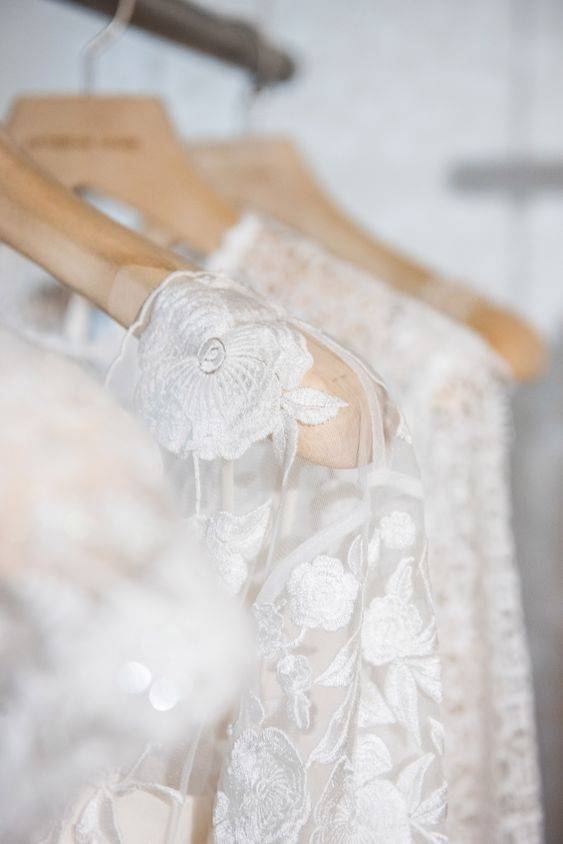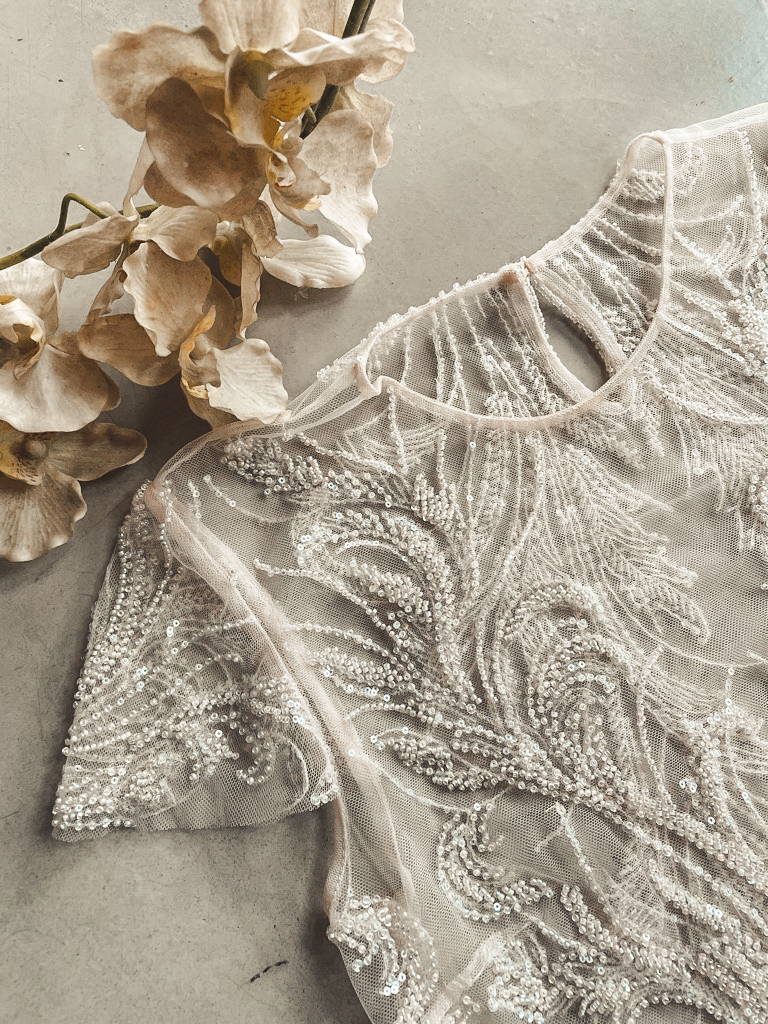 Book an appointment with our stylists at our London showroom as they talk you through the best possible dress and fit for your special day!

Unit 209
Metropolitan Wharf
70 Wapping Wall, London, E1W 3SS
Telephone: 0204 566 5755
Tuesday to Thursday 12 pm – 8 pm
Friday to Saturday 10 am - 6 pm
customercare@catherinedeane.com
Book a virtual appointment with us today!

HOW DOES IT WORK?
At a virtual appointment we get to hear about your wedding plans and dress dreams. During this consult you will virtually explore our collection with us and we will recommend dresses for you based on your style and vibe.
After receiving your dress we can do a follow up appointment to answer and final questions regarding alterations and adjustments where necessary.
Judy Finlaison
The first wedding dress I fitted and it was exquisite… i bought it there and then. I was very surprised at how soft and comfortable the material is. The consultant was so professional and allowed me to enjoy the whole experience without any rushing or pressure. I am so thrilled and can hardly wait to see my grooms face when I walk down the isle in this elegant, classy dress. Thank you so much Catherine Dean for creating this masterpiece.
Sabrina SDS
It was a few years back now, but I remember really struggling to find a wedding dress. Went to a few places and I felt like I was just being churned out quickly to make space for the next bride. But not at Catherine Deane. It was such a wonderful experience. They paid attention to you and your needs. Never felt rushed. Just remembered never wanted to take off the dress. Needless to say I got my dress there and then and look back on those pictures from my wedding with fond memories. Weddings can be so stressful. So it's wonderful when a company goes out of their way to make it a stress free and fun experience.
Dorottya Peller
Ordered my dress online, fast delivery. Super kind customer service and the dress is even more beautiful than on the pictures. High quality fabric and lace. Admired even by my local seamstress.
Claire Spolton-Dean
I cannot speak highly enough of the London store. From the moment my Mum and I arrived we were given gold star treatment. The sales assistant was so friendly and put me at ease from the start. She really listened to what I did and didn't like to hone in and find me the most gorgeous dress that I am so excited to wear. Thank you so much!