FIND YOUR DREAM WEDDING OUTFIT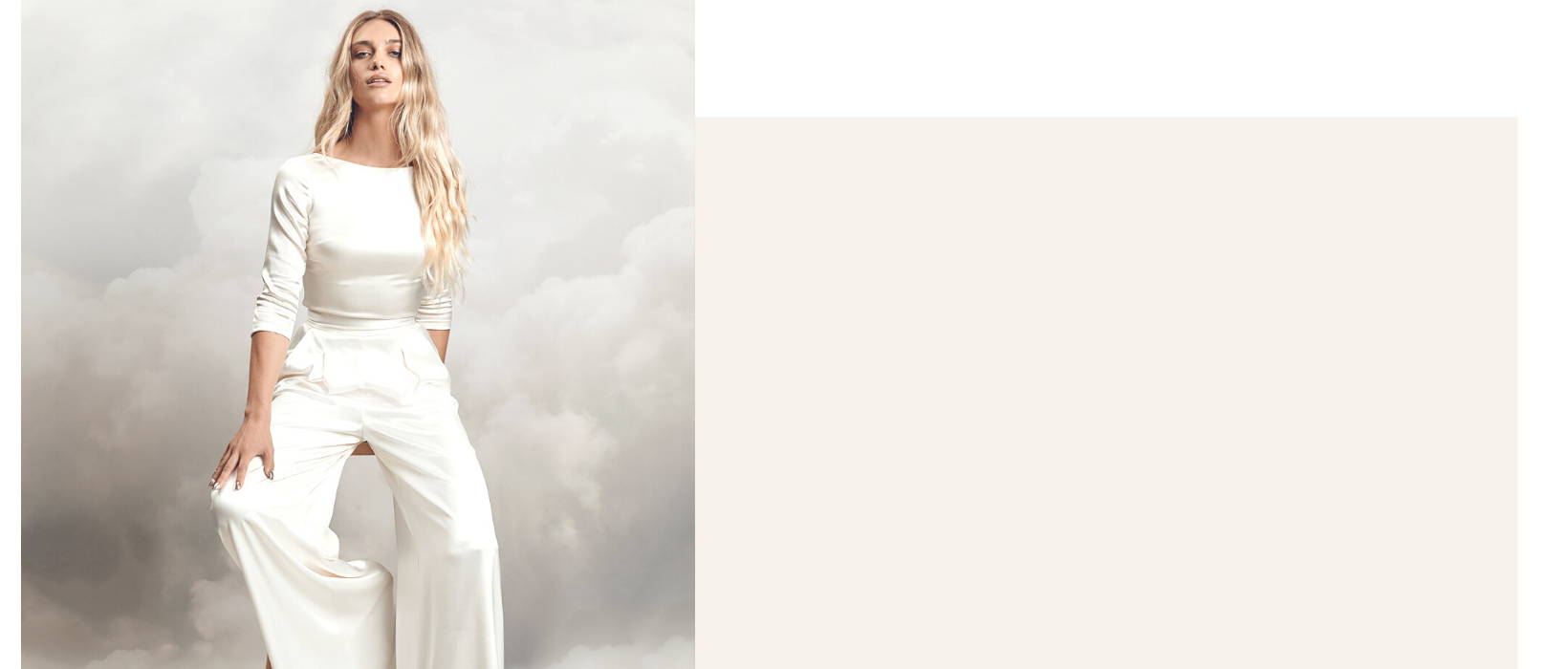 VIRTUAL AND SHOWROOM APPOINTMENTS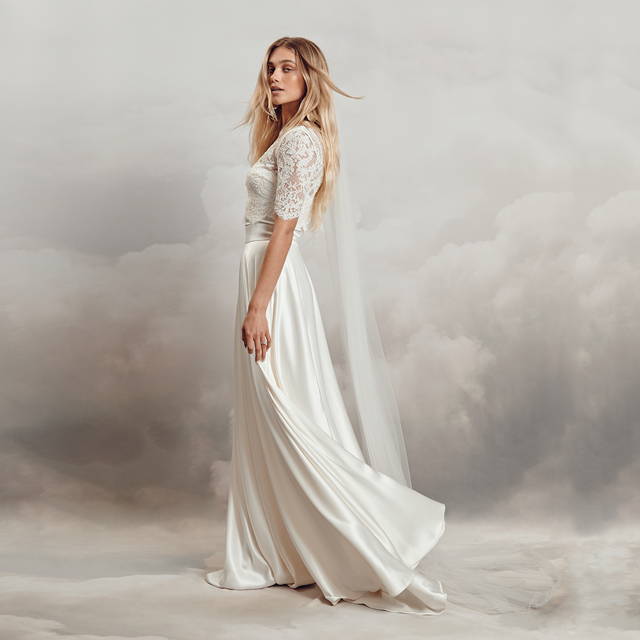 LONDON SHOWROOM
Make an appointment to with our stylist at our London showroom as they talk you through the best possible dress and fit for your special day!
Metropolitan Wharf
70 Wapping Wall, London, E1W 3SS
Telephone: (44) 207 680 9716
Tuesday to Thursday 12 pm – 7 pm
Friday to Saturday 10 am- 5 pm
There is a £20 booking fee for Saturday
and evening appointments only.
customercare@catherinedeane.com
VIRTUAL APPOINTMENTS
We have launched a home try on service!
HOW DOES IT WORK?
Starts with a virtual appointment where we get to hear about your wedding plans & dress dreams. During this consult you will virtually explore our collection with us & we will recommend dresses for you based on your style & vibe.
After receiving your dress we can do a follow up appointment to answer and final questions regarding alterations and adjustments where necessary.
DON'T LET LOCKDOWN DELAY YOUR DRESS SEARCH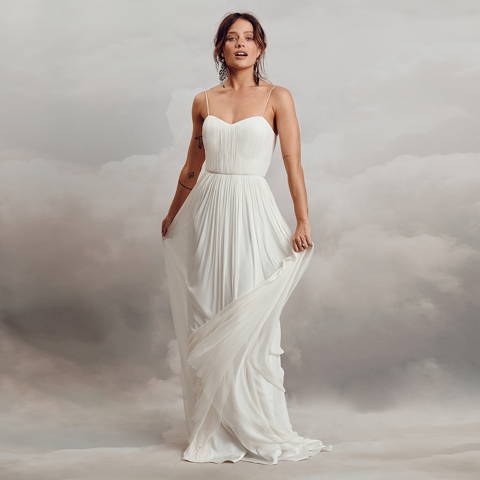 The Best Wedding Dress Designer Online? Catherine Deane
For stunning designer wedding dresses online, browse our collections right here at Catherine Deane. We offer a wide selection of bridal gowns and wedding separates, so you are guaranteed to find the perfect outfit for you to feel beautiful and confident on your wedding day.
Speak with our friendly stylists to discuss your style, vibe and requirements then sit back and relax as we recommend garments that best fit your specification. Finding your perfect dress is easy when you have the experts on your side. Acting with professionalism and care, we don't stop until you are completely happy and ready to walk down the aisle. Read More
Why Choose Catherine Deane as Your Wedding Dress Designer?
Our range of clothing is vast and plentiful to ensure that you can find an outfit that exceeds your imagination. Whether that be a single dress, two-piece outfit or multiple garments to change into throughout the day. Browse our selection of dresses, wedding separates and wedding accessories to create a look that epitomises your personal style.
When looking to buy designer wedding dresses online, finding a reputable name is essential. Founded over 15 years ago, we have worked hard to become a renowned name in the wedding industry. We have an array of positive testimonials from brides that have found their dream wedding dress with us and invite you to read and listen to the experiences of our previous clients.
We are proud to have achieved a status of 40% Eco and strive to use sustainable materials for our garments and packaging where possible. Recycled yarns & paper and more can all be found at Catherine Deane. We do what we can to give back to the environment and by purchasing your wedding dress here, you join our journey and become part of the solution.
Your wedding day is a day to feel loved, beautiful and on top of the world. Lavishing you with love and blessings, we sew affirmations into the labels of each dress. When wearing our clothing, you walk down the aisle embracing positive energy. Our affirmations include 'I am loved', 'I am blessed' and 'I am treasured' amongst others.
We offer virtual appointments to help you find the perfect dress for those times when you are unable to visit our store. With affordable shipping and free exchanges and refunds, you can try your dress in the comfort of your own home and return within 14 days if you are not satisfied. Safe, easy and efficient shopping is guaranteed at Catherine Deane.
Find Your Dream Designer Dress in UK Today
We are proud to be amongst the top-rated companies to buy designer wedding dresses online in the UK and have helped thousands of brides to find that special outfit for their big day. Join our happy customers and browse our selection today or talk to our friendly team for personalised styling tips and assistance. We look forward to speaking with you soon. Read Less